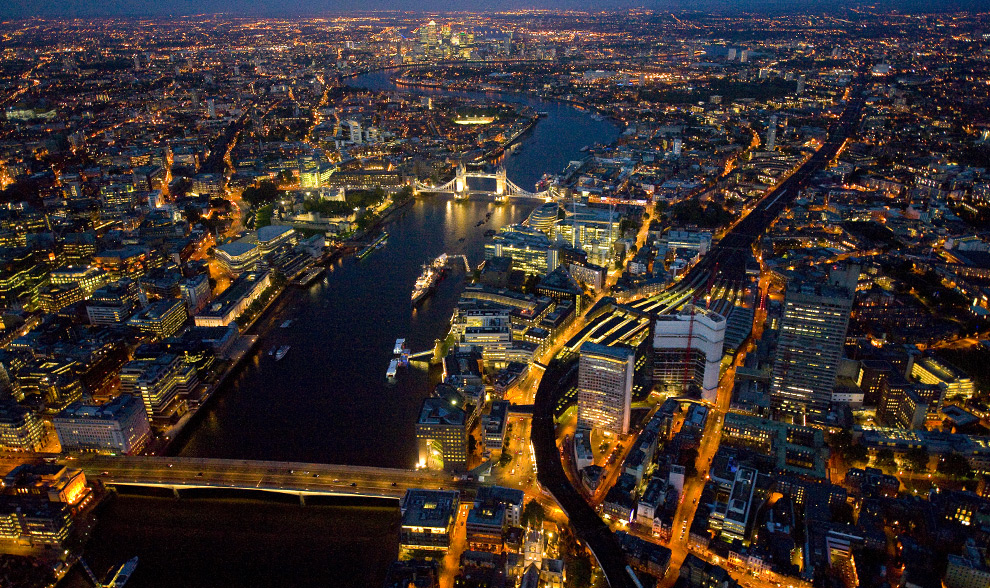 In the last ten days I've had the luck to fly in over London twice. Once around 3.30pm, as a low winter sun bounced off the Thames and the buildings, and then again last night, on a clear moonlight skied night, with every electricity-burning piece of equipment shining brightly below.
Both times it was absolutely stunning. The day time flight was incredible to see so clearly buildings like the Gherkin, St Pauls, the colours of the trees in the parks, especially my local Finsbury Park, or the winding Thames from such a unique perspective, as we flew into London City Airport. I didn't think much could top that but last night was even more spectacular.
Something about seeing the city so brightly lit, the cars, buses, trains and tubes hurtling this way and that, each famous monument bathed in assorted shades of colours, the parks' outlines clearly visible by their darkness in among the light - there Green Park, on to Hyde Park, up to Regents, then Hampstead, across to Finsbury Park, below the Emirates football stadium clearly visible - was just utterly beguiling. The boats on the river causing trails of white water, the city stretching away to the horizon, the idea of so many people out and about below us, barely acknowledging just another plane arriving from another party of the globe, all of it so mesmerising. We even did our flight holding path out over the city, and banked at Canary Wharf (ha!), making those towers of money seem beautiful.
Back on the tube, chugging slowly home, it's hard to appreciate the reality of London. But from above, the whole spectacle splayed out before you, it really is quite breathtaking. For a fantastic set of images (takes a while to load mind) taken by a photographer for the Boston Globe, check
here
(number 15 is my favourite).